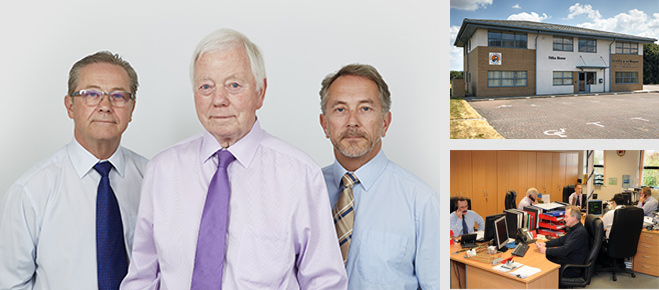 The History of Scott & Newman Limited
Scott and Newman Limited was established in 1919 trading Ware and Seed potatoes within Shropshire. In 1973 Ray Owen and family acquired the business and expanded the trading to all areas of the United Kingdom. As opportunities have arisen this has been further extended to the import and export of potatoes throughout Europe.
Tonnes of potatoes traded each year:
120,000 Processing
20,000 Fish & Chip Shops
20,000 Packing
10,000 Seed

Scott & Newman Company History
1919
Established with partnership of Mr Scott & Mr Harry Newman at 4 Chester Street, Shrewsbury.
1936
Registered as a Limited Company trading at 31 Bellstone, Shrewsbury.
1938
Moved to Barker Street, Shrewsbury.
1939 - 45
Second Word War - Ministry of Food Licence granted for control and distribution of potatoes throughout Shropshire.
1955
Moved to Weeping Cross, Shrewsbury.
- Established seed export business at Limavady, Ireland.
- Established ware trading branches at Rutland, London and Bristol.
1973
Ray Owen and family acquired the company.
- Trading offices in Lincolnshire and Pembrokeshire incorporated.
- Movement of potatoes in bulk pioneered.
- Introduced fixed prices for potatoes.
1976
Imported first ever potatoes from India.
1981
Norfolk, Cornwall and Scottish trading offices established.
1983
Seed Potato Alliance formed and Estima rejuvenated.
1985
Syd Wright, Hereford purchased.
1987
Acquired 50% shares of Mosspak Ltd.
1988
Duchy Potato Growers Group formed.
1989
5,500 tonnes cold storage and 6,000 tonnes ambient storage developed.
1991
Mosspak Ltd shares sold.
1992
Salopian Gold Potato Growers Association formed.
1994
75th Anniversary celebrated.
1995
£1Million investment in production buildings at Weeping Cross.
1996
£2Million investment in washing and packing equipment.
2004
Ray Owen wins World Potato Congress, Potato Industry Award.
2005
Sold Weeping Cross site to Shrewsbury Council and land for new bypass
- Move to Longbow Trading Estate, Shrewsbury.
2012
Move to Sitka House, Shrewsbury Business Park.
2019
100th Anniversary celebrated.